Weekly @ the rhodos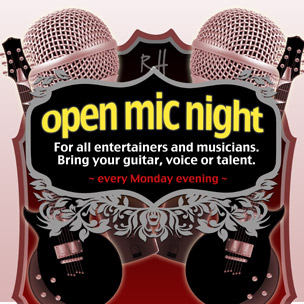 Open Mic Night
Every Monday night from 5pm – 7pm. One of Morzine's most popular live music nights sees our resident musicians host an apres-ski where almost anything goes. Some sing a song, some play the guitar, some rap it out and some just stand back and drink. Just go with the flow…….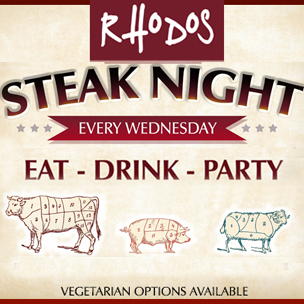 Steak Night
This Winter we are continuing our dedicated Steak night every Wednesday. As well as a choice of succulent steak cuts including rumps, sirloins, filets and prime rib, you can choose the sauce and sides to suit your taste. If you are a steak lover then this is the time & place for you. Book your table between 6.30pm and 9.30pm directly through our contacts page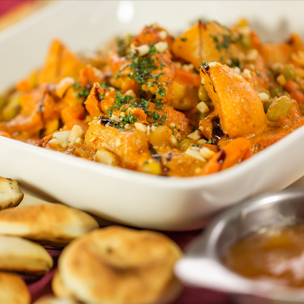 Curry Night
Every Friday night our dedicated chefs draw inspiration from further afield and cook up a mean curry. Whether it's a Thai green curry or a Lamb Rogan Josh on the menu, it'll be served with rice, naan bread and chutney. You never know, there might even be the odd bhaji or samosa to top it off!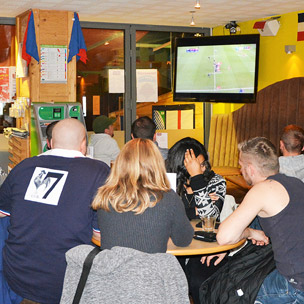 Live Sports Bar
With so much sport throughout the year Saturday afternoons and every other day at Rhodos is the time and place. Come down early and secure a spot next to one of our giant screens and settle in with a 5 pint Giraffe of beer for you and the mates.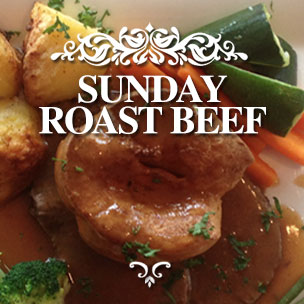 Sunday Roast Beef
Sometimes only a taste of home will do and we epitomise that every Sunday lunchtime when our chefs pull out the big guns with Roast beef, giant Yorkshire pudding, crunchy roast potatoes and seasonal veg all steeped in lashings of rich gravy, mmmm. Served from midday – 2pm.